FASHION
Runway-Approved Accessories You'll See Everywhere Come Spring 2023
Leslie LeonDec. 13, 2022 10:55 pm EST1,319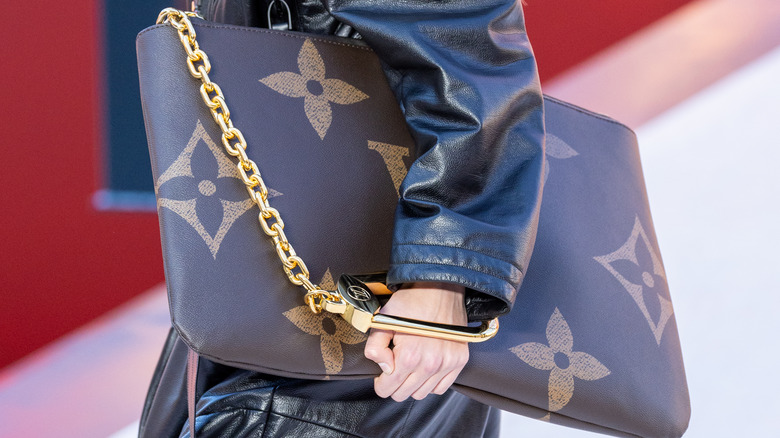 There's no better addition to an outfit than some stunning accessories.
A good accessory can elevate any look and help you develop the style you seek to show the world, no matter how simple. All of the trends for 2023 point to fashion that falls either under the dramatic or minimalist categories.
Head of womenswear at MatchesFashion Liane Wiggins tells Who What Wear, "For spring/summer 2023, we saw designers creating wearable yet interesting clothes, with a shift towards hard-working, effortless pieces. In addition, there were redefined craft techniques not yet seen before, giving customers new reasons to invest in emotive yet wearable garments. It was a real shift to modern luxurious wardrobing and interesting, accessible tailoring to fit all lifestyles, which, after many seasons of high occasionwear, was refreshing to see."
With so many unique ways to express your style in 2023, accessories will become vital to getting your point across.
Oversized bags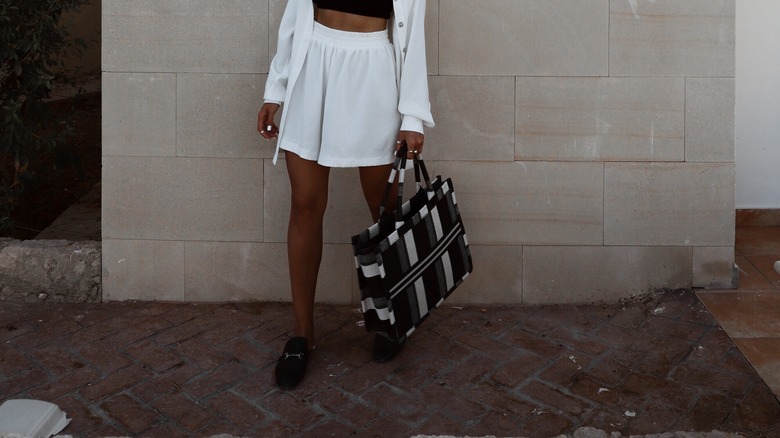 If you've ever thought your bag was too big, 2023 is the year you stop worrying about that. One of the biggest (literally!) trends in accessories for 2023 will be theatrically oversized bags. While it might seem too dramatic, totes like the ones shown during the Bally Spring/Summer 2023 show are a practical solution for carrying your items. Instead of cramming everything into mini bags, expand your totes, and you will be chic and hands-free. There's no better statement than a large oversized bag that you could just about fit in yourself.
Gloves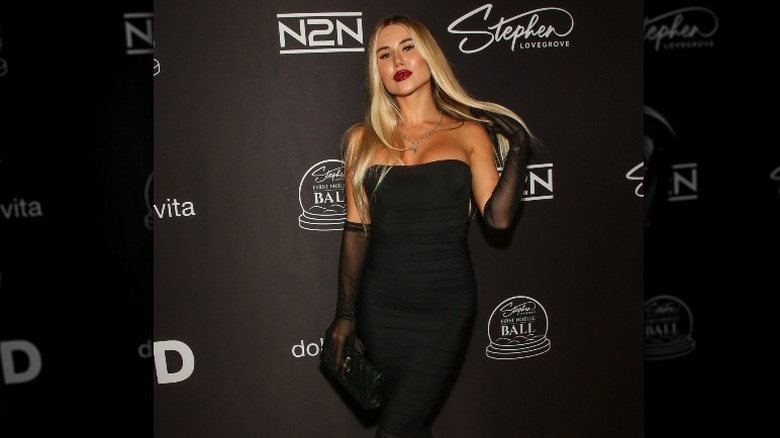 While taking a cue from the opera, gloves are back on trend. From shorter variations to full-length gloves, this accessory adds a regal touch to your look. During the Chanel Spring/Summer 2023 show, the brand demonstrated how long gloves are the perfect winter accessory and add a touch of whimsy to your spring looks. One of the best parts of adding gloves is the versatility it brings. From leather to soft sheer, gloves are a great way to add an extra something to your style.
Abstract shoes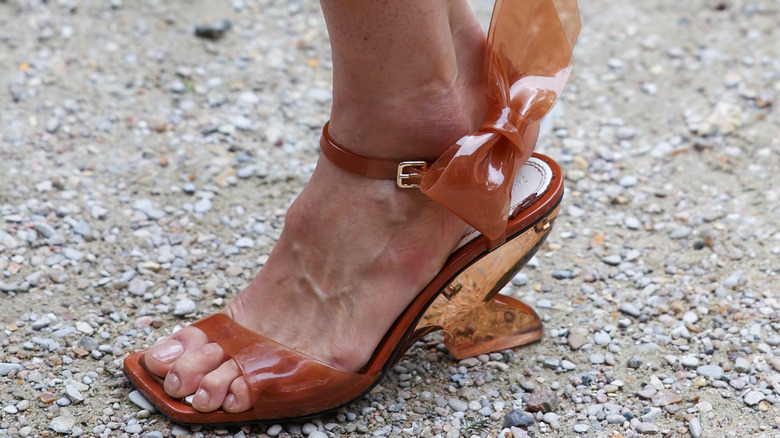 Even though abstract shoes are not for everyone, they are the epitome of what it means to be a statement accessory. While they might not be practical, they will be everywhere in the new year. Continuing on the trend of self-expression and pushing yourself out of the box, abstract shoes are a great way to level up any outfit. The Schiaparelli Spring/Summer 2023 collection is the best example of how you can always discover new ways to branch out of your comfort zone when it comes to fashion. With wedges of various heights and shapes, along with gold toes, these shoes are the best way to impress at any event.
Socks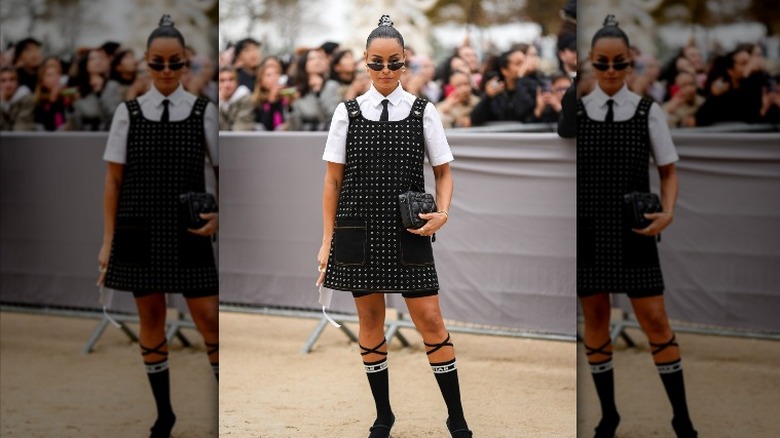 While it might seem simple, socks are coming back in a new way. Long gone are the days of wearing socks only under sneakers and boots. As we saw during the Dior Spring/Summer 2023 collection, knee-high socks will be under everything. From heels to clogs, socks are the new must-have accessory for any fashion lover. Even if knee-high socks aren't your thing, shorter decorated socks are another option for this trend. Instead of wearing discreet no-show socks, pull out your most colorful or glittery socks for a statement look.
Oversized jewelry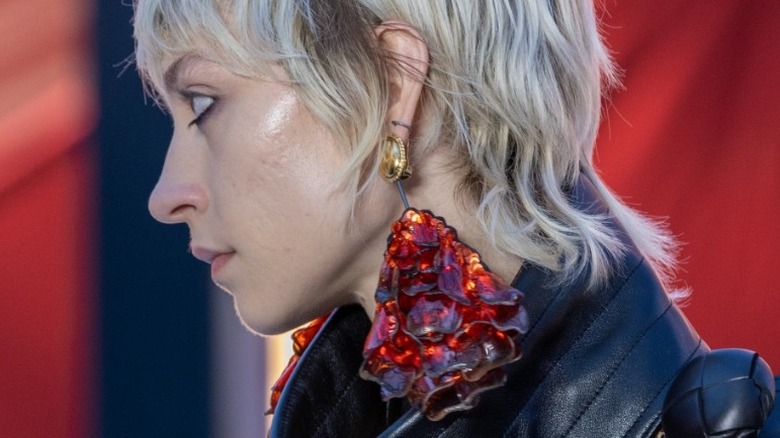 Like the bags, jewelry in 2023 will be bigger and better. While no one can deny that dainty pieces are beautiful, more and more people are reaching for jewelry in extreme sizes. Bella Hadid previously wore a pair of oversized chunky hoops during the Tom Ford Spring/Summer 2023 show, marking the trend for enormous bling. Although you don't need to go for hoops and glitter as Tom Ford's models have, you can still rock this trend with large bracelets, necklaces, and rings.
Fishnets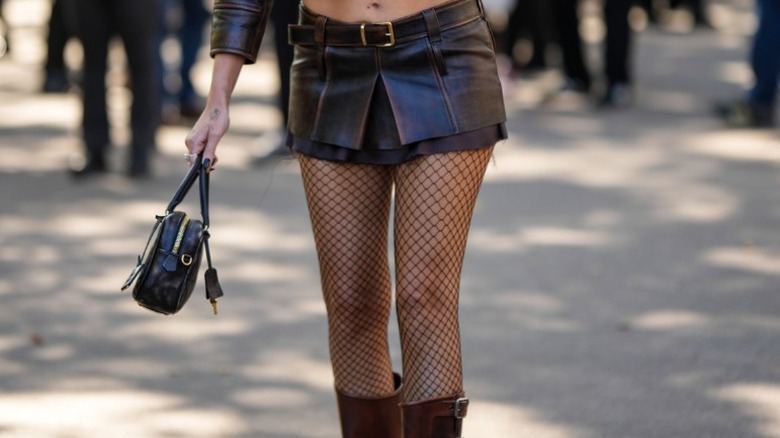 Once the staple of '90s grunge fashion, fishnets are now one of the trends everyone can rock. In 2023, you won't be able to have too much of a good thing. Fishnets are an accessory that can help add another layer and texture to your look without straying too far from the color. Matching fishnet leggings or tights are a fun way to upgrade any outfit, as seen during the Naeem Khan Spring/Summer 2023 show. Unlike socks, fishnet leggings are one way to add some modesty to dresses, skirts, and shorts on the shorter side.
Roses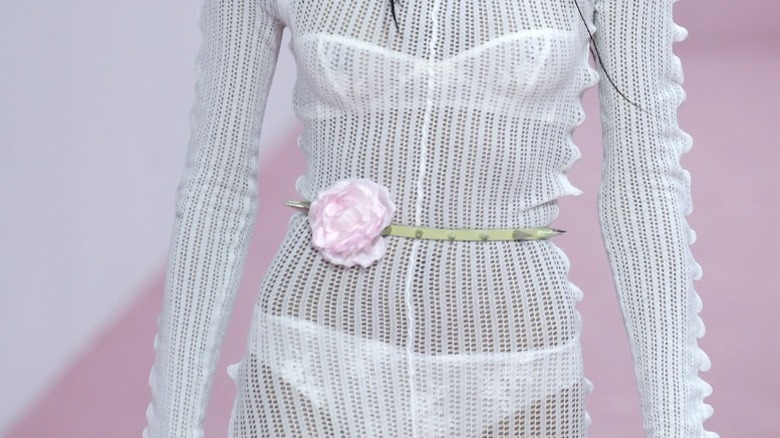 While you could hold a rose as an accessory any time, 2023 is the year we start actually wearing this delightful flower. Even though florals will never go out of style, the specific focus for the year will be roses. From 3D rose appliques to rose jewelry, we simply can't get enough. Acne Studios Spring/Summer 2023 collection showed how a rose belt is more than enough to add some whimsy and fun to your spring looks. If you love statement pieces, you can also opt for rose choker necklaces.