FASHION
White Gold Jewelry Will Be Worth The Investment This Spring. Here's Why
A. R. HopkinsFeb. 10, 2023 12:43 pm EST689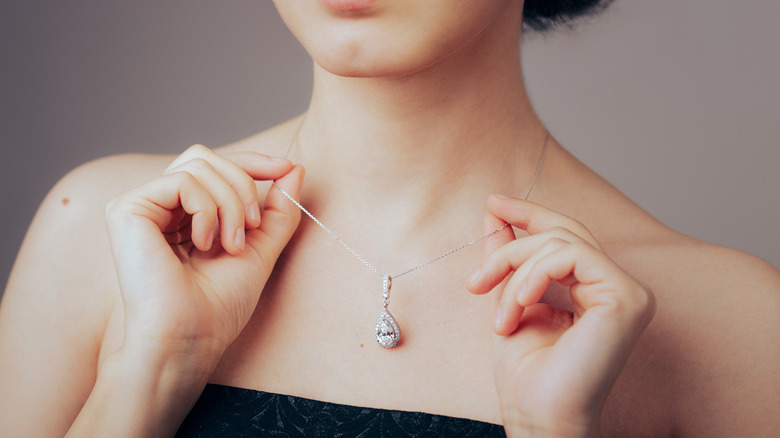 Silver hues made a major comeback in the jewelry world in late 2022, becoming the unexpected metal that fall jewelry revolved around. They certainly haven't slowed down throughout the following winter and are on track to keep on shining through spring as well. As this trend settles in and prepares to stick around for the long haul, prepare to watch it elevate. Enter white gold, silver's more precious and elegant big sister. White gold — a mixture of nickel, silver, and palladium — is stronger than silver and won't tarnish.
White gold also offers a more pristine, silver-white color with fewer gray tones. This creates a more sophisticated look that makes diamonds and other gemstones pop while also standing alone beautifully. White gold is a metal that can stand up to edgy looks just as effortlessly as delicate or timeless ones. If you've been married to yellow gold or silver and are now leaning toward white-gold-curious, here are some inspiring looks to get you moving on your new jewelry journey.
Classic wedding set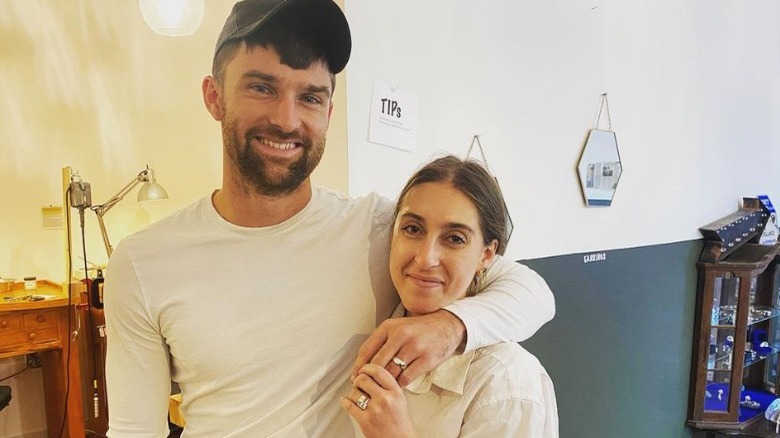 White gold is a fantastic choice of metal for wedding and engagement rings. It's not only stronger and more durable than silver; white gold is significantly more damage-resistant than yellow gold as well. This makes it the perfect choice for a piece that needs to stand up to intense wear while still looking magnificent.
Simple nose stud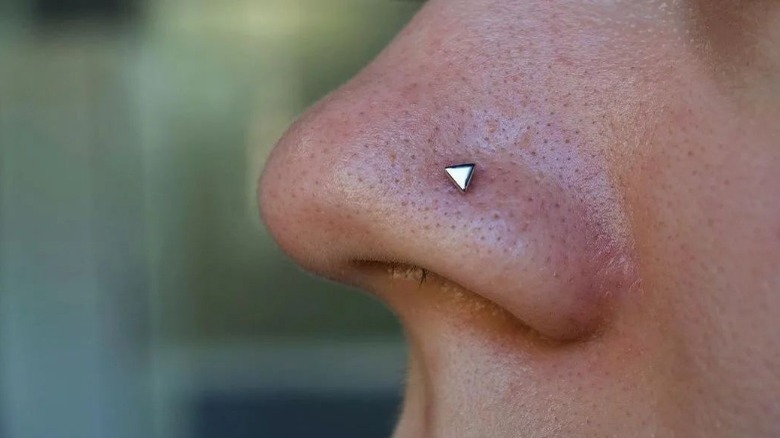 The fact that white gold is durable, sensible, and timelessly beautiful doesn't mean that it has to be stuffy, traditional, or boring. Try a simple geometric nose stud for a look that's just a touch edgier than your usual aesthetic. Simple and elegant pieces can live on the edge a little, too.
Delicate choker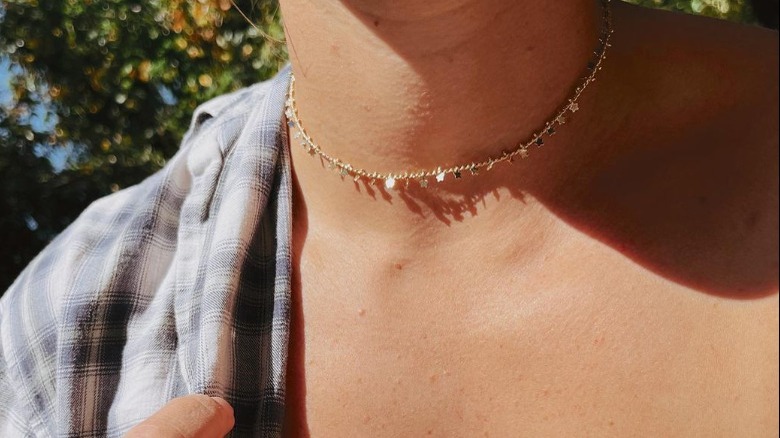 Live out your ultimate '90s-themed fashion fantasy by investing in an elevated dainty white gold choker necklace. Bonus points for charms, especially if they resemble a classier, more grown-up version of a butterfly hair clip. Pair with your favorite vintage mom jeans and a personalized Italian charm bracelet.
Stylized earring grouping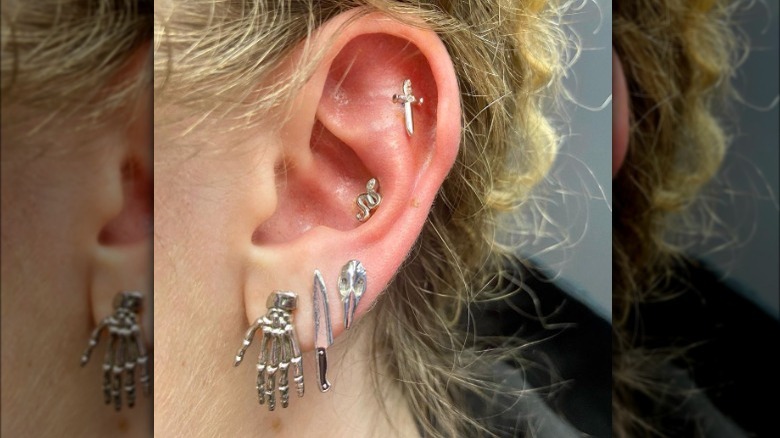 Curated groups of multiple ear piercings have become an incredibly popular jewelry trend in recent years. Step up your earring game with a mixture of white gold studs, hoops, and fun shapes that represent you and your core aesthetic. An earring grouping is like a charm bracelet for your ears.
Stacked rings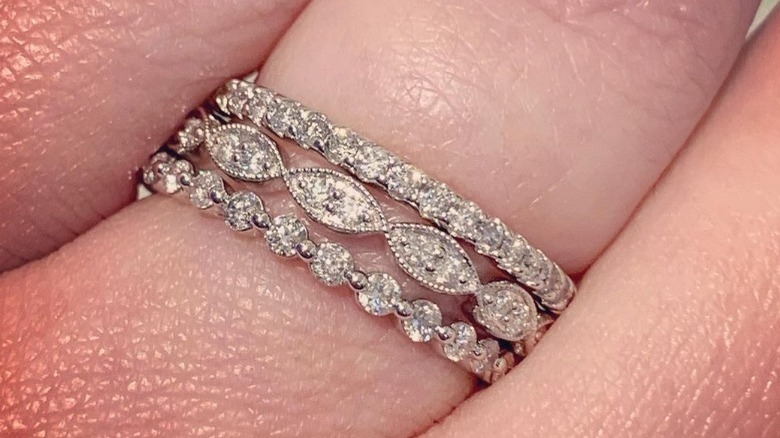 What could be better than a white gold ring? A whole stack of them! If you're hesitant to jump on the bracelet stack bandwagon and prefer a more understated look, but still appreciate mixing and matching, try stacking rings instead. Stick with a white gold theme or mix metals to add extra visual interest.
Body jewelry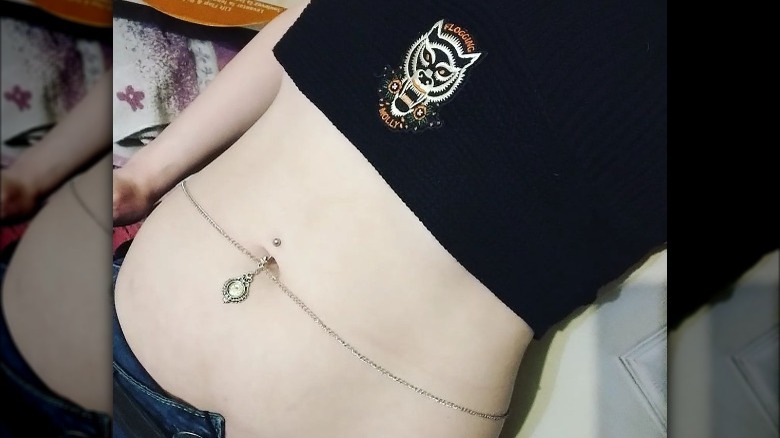 White gold jewelry isn't just for your face, neck, and wrists. If you have body piercings, upgrading to white gold can provide a subtle new look. If you'd like to experiment with body jewelry without the piercing process, consider trying on a waist chain for a fun addition to your accessory collection.
Bold bracelet stack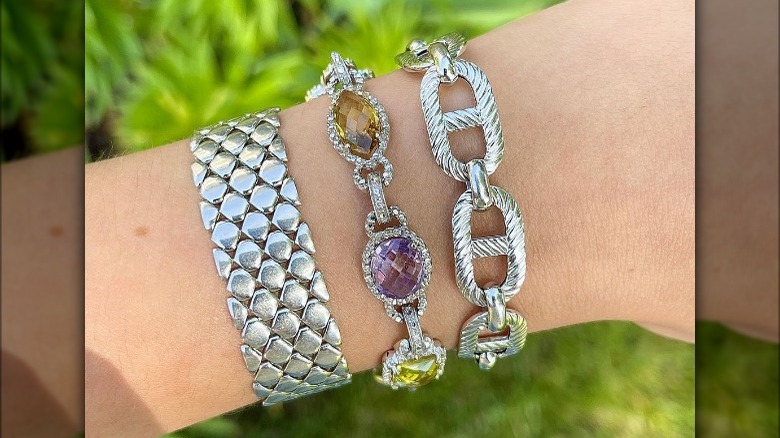 Is it possible to pair delicate bracelets? Sure, but why not go bold instead? A chunky white gold bracelet stack lets your personality shine, along with any gemstones your bracelets feature. When you're feeling expressive, a loud stack of bracelets is a customizable way to show everyone your true colors.
Sleek, stylish watch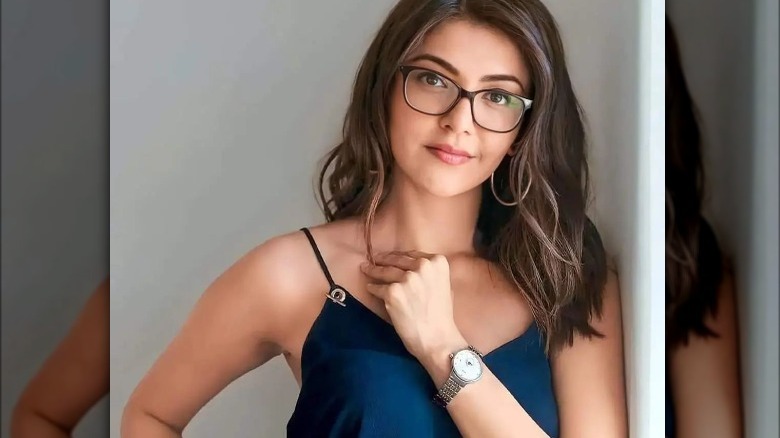 The look of a white gold wristwatch is a truly timeless style. Whether modern or traditional, a watch made of this icy-toned precious metal can carry you all the way through a job interview, a parent-teacher conference, or a romantic date night with the same amount of confidence and class.